Former Governor
Dr. Salehuddin Ahmed Former Governor, Bangladesh Bank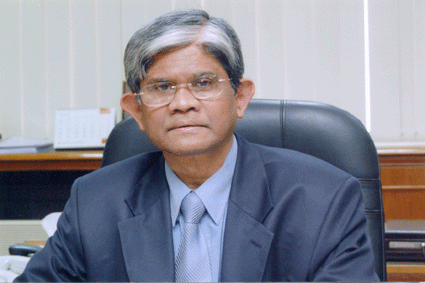 Dr. Ahmed did his Master Degrees in Economics from Dhaka University and McMaster University in 1969 and 1974 respectively and obtained his Ph.D. in Economics from McMaster University, Canada in 1978.
He started his career as a lecturer in Economics at Dhaka University in 1970. Joining the erstwhile Civil Service of Pakistan (CSP), he served in various capacities in field of administration in the government of Bangladesh. He worked in the Centre on Integrated Rural Development for Asia and the Pacific (CIRDAP), a regional inter-governmental organization with its headquarters in Dhaka. Dr. Ahmed was the Director General of Bangladesh Academy for Rural Development (BARD), Comilla and also Director General of the NGO Affairs Bureau of the Office of the Prime Minister. During 1996-2005 Dr. Salehuddin Ahmed was the Managing Director of Palli Karma Sahayak Foundation (PKSF), the apex funding agency of micro credit operations in Bangladesh.
He has authored more than 60 books, reports and journal articles which have been published at home and abroad. He is on advisory bodies of several government and non-government agencies in Bangladesh.
Dr. Ahmed was awarded Nawab Sir Salimullah Foundation Gold Medal for contributions in Economics in 2006. He also received the Distinguished Alumni Award from McMaster University, Canada at the Convocation held in Hamilton, Ontario, Canada in November 2006. Besides these, he was given several other awards by different bodies.
Dr. Ahmed has extensively traveled in many countries of the world. He is married and has two children.